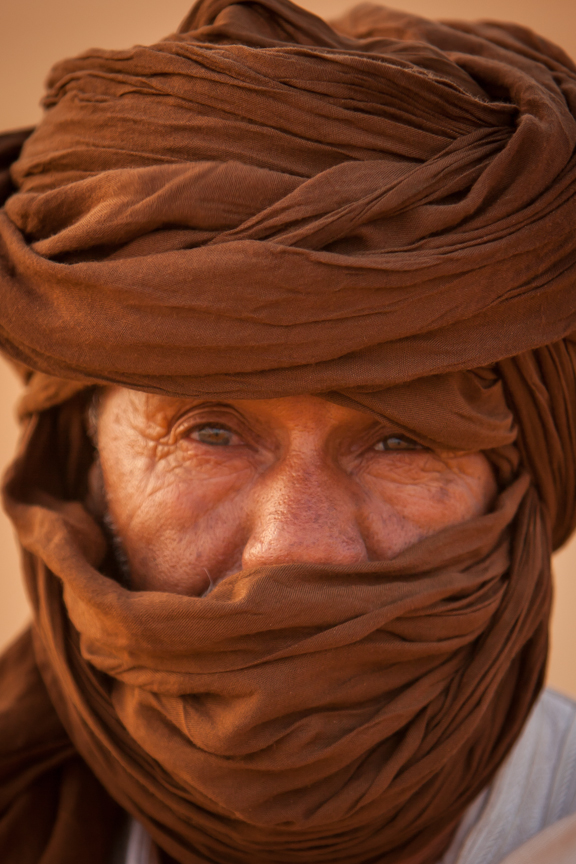 My wife and I were recently in Morocco for a few weeks exploring the country. We did a large clockwise route around the country, and we spent a couple of days near the town of Merzouga, in the Erg-Chebbi Dunes.
On the night that we arrived, we walked out into the dunes from our hotel to see if maybe there would be a decent sunset. The hotels are situated mere feet from the dunes, and between the hotel and the dunes was a group of camels that are used for camel treks into the dunes.
As we walked out into the dunes, a couple of guys that I guessed were camel handlers started walking towards us, and when they got near one of them asked where we were from (this is the favorite way for Moroccans to engage tourists, and we were probably asked this question hundreds of times in the days that we were there). He spoke a little English, and a little Spanish (which my wife is fluent in) and we talked a bit as the four of us walked into the dunes. I was keeping one eye on the sunset (which never occurred due to high winds kicking up too much sand and blocking out the sunset) while listening to the conversation. We finally reached a point where I could tell that I wouldn't be taking any photographs, and we stopped walking and stood talking for a few minutes.
That's when the sales pitch started….
Tourists are seen as a way to make a living in Morocco. Not unlike everywhere else in the world. Unemployment is huge, and there aren't a ton of ways to make money. This makes for some very uneasy conversations…… There wasn't a single person that started a conversation with us that didn't ask us to buy something, or come right out and ask for money. At first, it was hard to say no. By the end of the trip however, we found it extremely easy to ignore a friendly "hello", because we knew it would lead to a conversation about $$$.
Our two "friends" that accompanied us into the desert had some fossils and handicrafts for sale. Morocco is huge when it comes to crystals and fossils, and there are shops and roadside stands everywhere in the desert that have shelf upon shelf of them.
In the end, we bought one thing from each of the men that we were talking to. Naturally, I asked to photograph them (I now considered them paid models) and this image of the older man that spoke no english is one of my favorites of the trip.
Plenty can be said when it comes to tourism, and paying people to photograph them. I don't always think it's a good idea, but sometimes I feel it's appropriate. Everyone is trying to make a living….just like me. Some people will say that you should never give $$$ to anyone that you photograph, but if models get paid here in the US, why is it wrong to pay them abroad?
A few times on this trip I was yelled at for taking photos of fisherman in one of the villages that we were in. I wasn't happy, but I put my camera away. No need to get into an argument when there were about 100 fisherman and just one of me. I wanted to explain that the tourists taking pictures of them were the same tourists that were buying meals at the restaurants that they sold their fish to….but it's probably a moot point for them. They just don't want to be photographed, regardless.
It's always interesting to see what happens when you start pointing a camera at people. Some people shy away, some people love it…..while others see it as a way to make money.
In the end, we bought some souvenirs from some guys that obviously could use the money. I got a few photographs that I really like. It's that simple….
Thanx for listening……