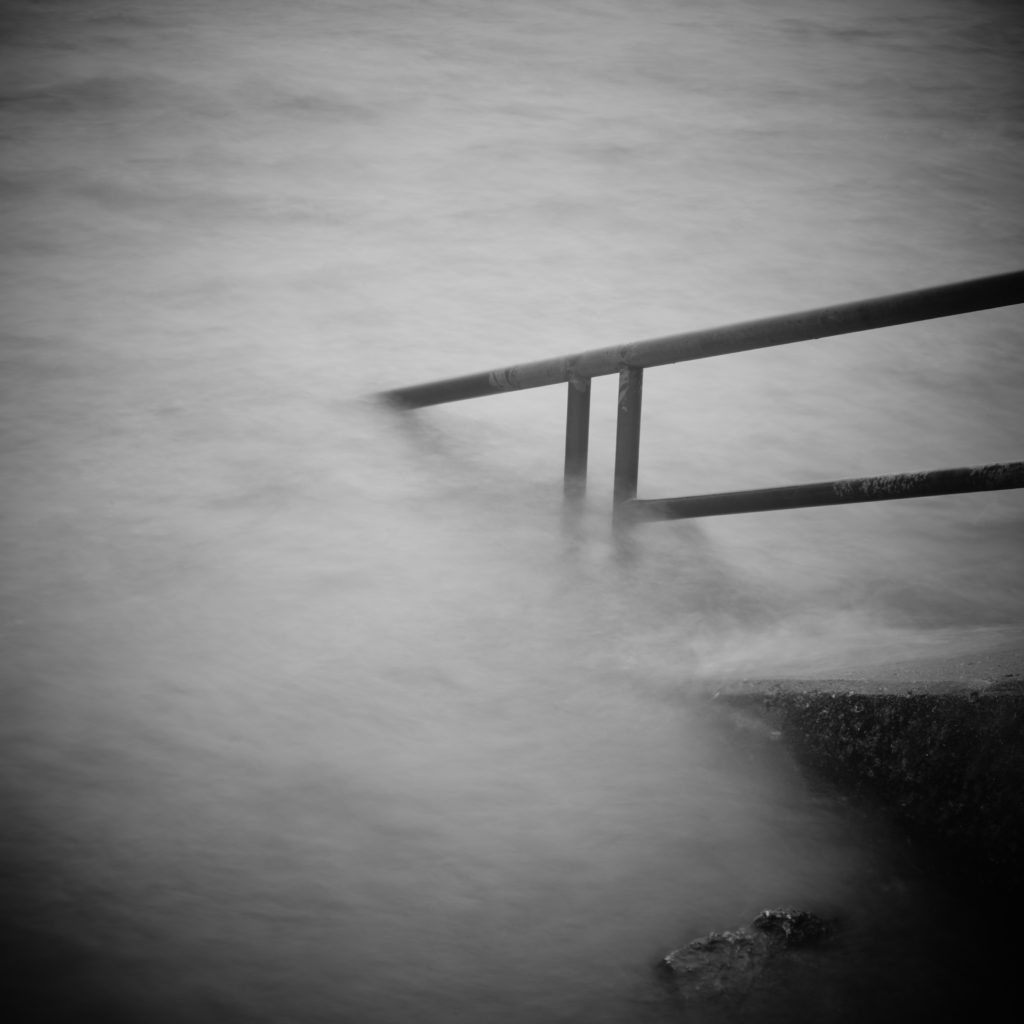 We recently moved to a new house in Westerville, OH. One of the attributes of the area is Hoover Reservoir, which is about a quarter mile from our new place. I've been intrigued with the dam, it's reservoir, it's outflow, and generally everything around it. While exploring one day on top of the dam, I saw this railing leading into the water and knew that I needed to photograph it. The above image style is all in fad recently and I wanted to add my interpretation to the conversation.
I had seen this railing on a previous trip walking along the top of the dam, and waited for an overcast day to go out and photograph it. I used a ten stop neutral density filter to give me a thirty second exposure that allowed the water/waves to totally blur into a fog. The final image is pretty close to what I had envisioned (Ansel called this "pre-visualization"). It has led to a number of other images that I have taken in the past few days…..which means that I am "creating a story" or "working on a body of work"……however you like to say it, I'm photographing things in a certain style with a decent idea of what I want the final image to look like. I've got a number of images already, with ideas for more. Fingers crossed for more overcast days!!
It's always fun to be inspired, and it's funny how a change of scenery can put you into the right mindset to be creative.
This has also brought up an idea that has been rattling around inside of my head for a bit, which is to get something set up where I can show my personal photography (my website is almost solely commercially driven). I looked into it, and my website can be divided into two parcels which I will be doing in the near future. One side will be commercial, and the other will be more personal work. I have a few bodies of work that are more or less "finished". At least to the point that I am comfortable showing them as such.
Thanx for check the blog out!
Cheers!
AL