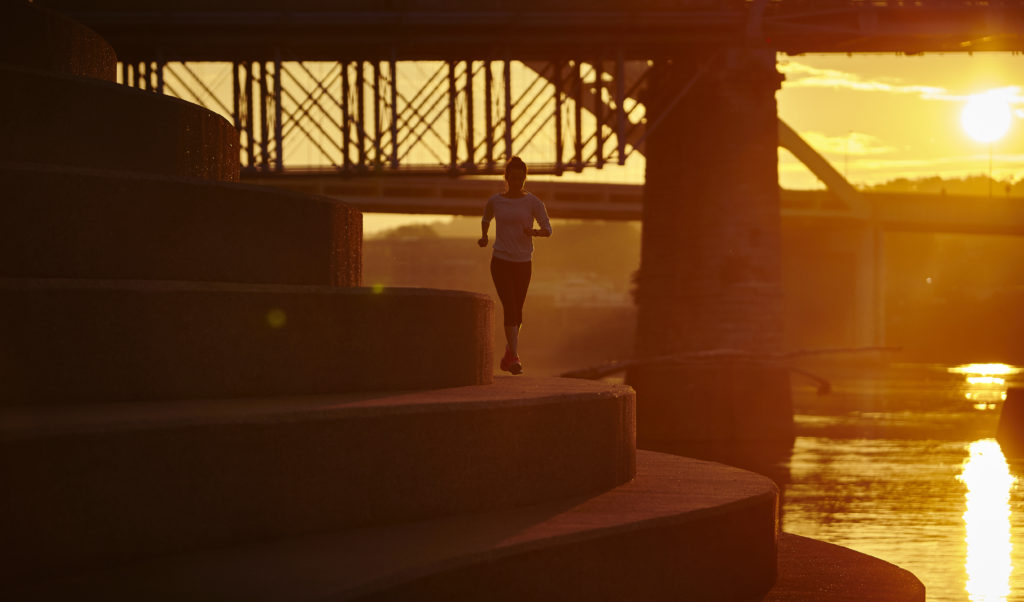 I have recently started uploading stock imagery to istock/Getty again (after a 2 year hiatus) and as I was uploading a number of images from a few years back and I thought I would tell the story behind the image above.
This was taken in 2013 at sunrise along the Ohio River that forms the border between Ohio and Kentucky. Back then I was freelancing for one of Amazon's studios that was in Hebron, KY and I frequently spent the weekend if I was booked two weeks in a row. My wife (Jennie) was in NY and decided to fly back to Idaho through Cincinnati so that we could spend the weekend together.
Somehow, she agreed to get up with me before dawn and be my model. I had scouted this area along the Cincinnati side before and had been waiting for the chance to shoot someone running, and we crossed our fingers as the forecast called for early clouds.
Anyone that has gotten up to shoot sunrise can tell you that you really don't know what you are going to get until the sun starts rising, as the sky is bluish gray as you are driving to the location. Until you start to see a glow in the sky at the horizon, you don't know if you are wasting your time or not. Luckily for us, there were some clouds but they didn't obscure the sun as it started to arc above the horizon.
Jennie was amazing running back and forth around 20 times allowing me to get lots of variations (and allowing me to correct for when the sun would freak out the autofocus). Overall I was able to upload over a hundred images to the stock agency which hopefully means $$$ down the road.
Here are a few more samples….