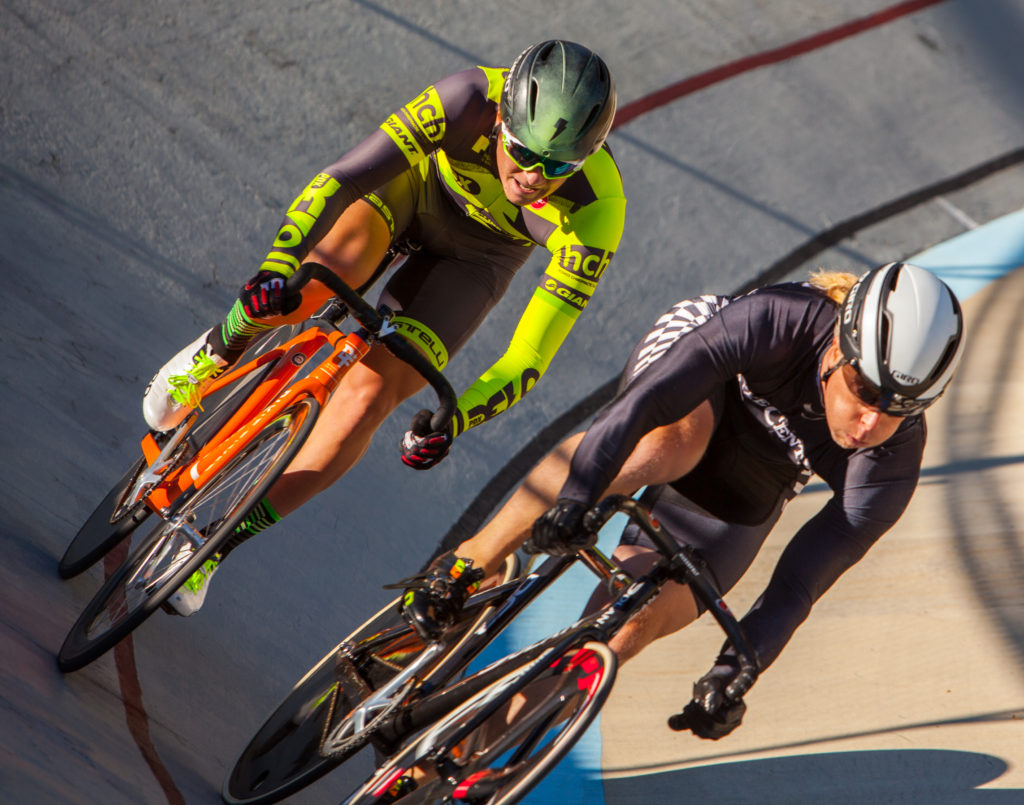 I've been an avid cyclist for a couple of decades now. I've participated and spectated almost every kind of bicycle race, but until recently I had never had the chance to watch track racing at a velodrome. This is mostly due to the small number of velodromes in the US, which is around 28 (for comparison, the United Kingdom also has around 28 velodromes, but is less than 1/10 the size of the US).
Around the turn of the last century (1900), velodromes and track racing were much more popular. In fact, many people don't know that it was huge in New York City, regularly appearing at the Madison Square Garden:
"Another notable use of the first Garden was as a velodrome, an oval bicycle racing track with banked curves. At the time, bicycle racing was one of the biggest sports in the country. "[T]he top riders [were] among the sports stars of their day. The bike races at Madison Square Garden were all the rage around the turn of the 20th century."[4] Madison Square Garden was the most important bicycle racing track in the United States and the Olympic discipline known as the Madison is named after the original Garden."
While we were living in Portland, I had the chance to attend the regional championship races at Alpenrose Velodrome. Alpenrose is an outdoor track, made from concrete. It is on the property of Alpenrose Dairy, a family owned dairy business.
Trying to follow the races is not always easy the first time you are at a velodrome. There are different (and confusing) formats with individual races, team races, points races, and specialty races such as the "Keirin" and the "Madison" in which pair up in a tag-team format. Riders "sling" their teammate forward to facilitate alternating sprints that keep the pace very high during typically long races (30 km or 19 miles, or more, compared to 3–10 km or 1.9–6.2 mi for most other races).  Since partners can trade as often as they like, this is a very busy race format, with half of the racers racing and half circulating around the track at any time.
The really great thing about these races, from a photographer's standpoint, is that you are free to roam almost anywhere you want. You can't get on the track itself, but you can be within a few feet of where the riders are passing by. This makes for some really great chances to show the excitement and intensity of the racers. It's also interesting in that sometimes the racers are going as fast as humanely possible, but other times they are not quite going all out and are looking around at their competition and trying to figure out their strategy.
Here are a few more images from the weekend:
AL